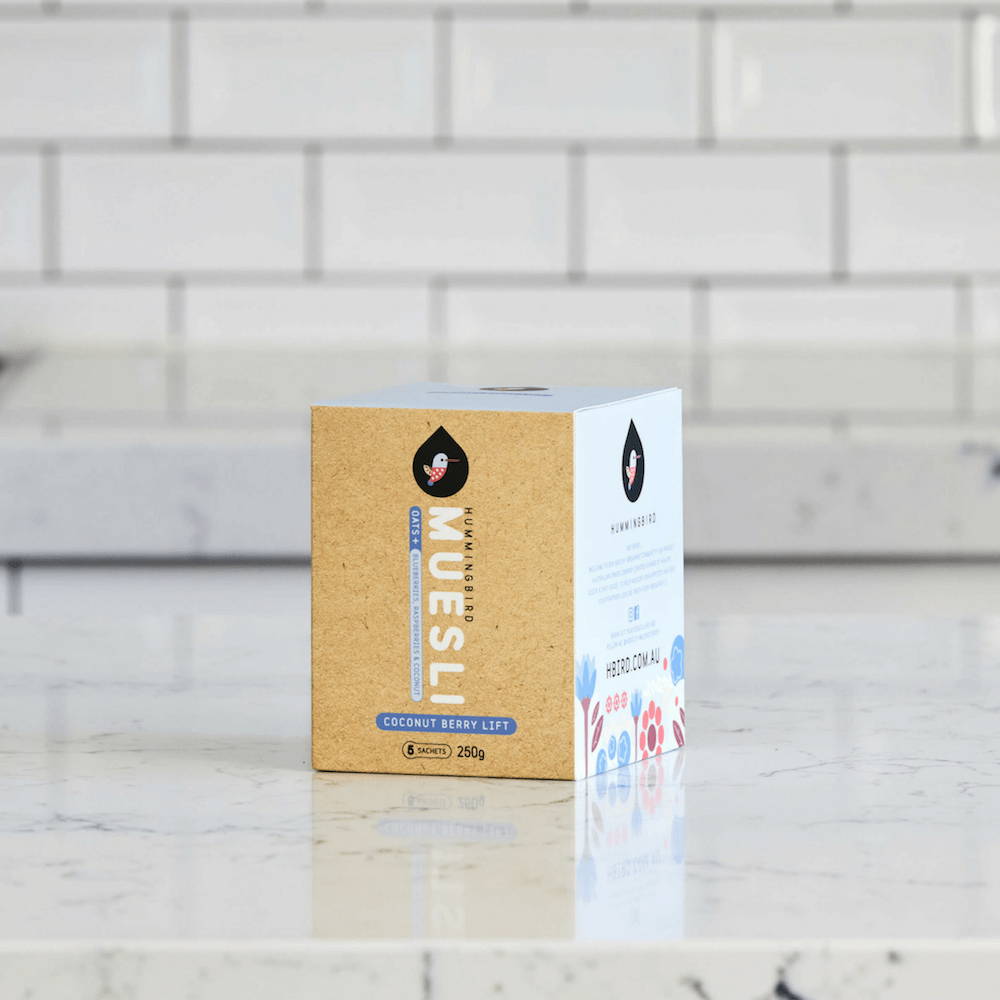 Coconut Berry Lift
Blueberries, Raspberries, Coconut
Category:

Muesli

         
Prep time: 5 minutes
Difficulty:

Easy        
INGREDIENTS:
1 Coconut Berry Lift Sachet

1/2- 1 acai block

2 small frozen bananas

2-5 tbsp. milk of your choice

2 sliced stawberries
EQUIPMENT:
Blender

Bowl/Hummingird Breakfast Mug

Spoon

Measuring cups (only if desired)
METHOD:
Place acai, bananas and 2 tbsp. of milk into your blender. Blend well and continously add milk until desired texture is reached.

Top with coconut berry lift muesli and fresh strawberries.

Voila!
NOTES:
Blueberries are anti-inflammatory foods that may help with illness prevention and recovery.