Q&A WITH JUSTINE SWITALLA
Category:

Lifestyle & Nutrition
About Justine Switalla
Justine is a hard working qualified exercise professional that believes in not only working out the body, but the mind too! She has over 12 years of experience in the industry and is a successful entrepreneur as well. This go getting lady understands how to take the struggles of life and turn them around into something positive and something you can be proud of! We thought we'd talk to her to give you the low-down on her life and insights to the steps she took to become the amazing woman she is today.
Please tell us what you do & when you began?
I am a health and fitness professional, I started out over 12 years ago and I haven't looked back. I have a vast background in group fitness, personal training and now run a very successful online training program for women called 'Mind Body Overhaul'. I also do a lot of keynote speaking, presenting, modelling and have become a well known influencer in the fitness industry.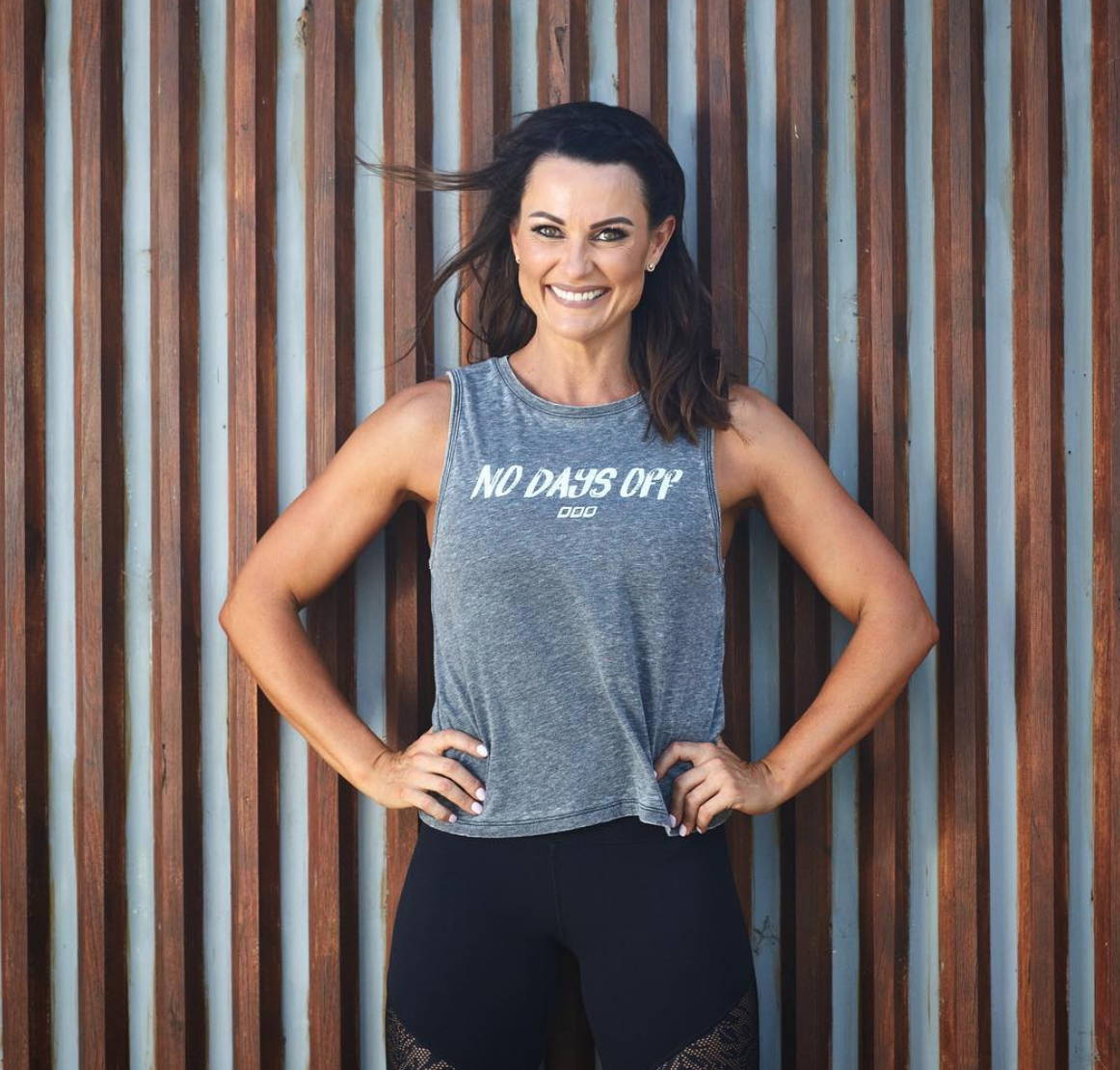 How did you start? What were the big milestones?
I used to work as a dental nurse, and I really didn't enjoy it. I was a slave to the 9-5pm grind, and it just wasn't for me. I grew up being fairly active, played lots of sport and did dance, so fitness was always a big part of my life and I knew that was the path that I wanted to take. I made the decision when I moved to Melbourne in 2005 that I was going to work in a gym no matter what, I had studied my Cert 3 and 4 while living on the Gold Coast prior to that, so had this burning desire to chase my dreams. I got a job at Fitness First selling memberships while I finished off my studies, then transitioned into running my own Personal Training business. I did my first fitness model competition in 2007 and that is where things started to take off for me. I loved competing and I did very well at it and it really helped me build my profile and online presence.
What was the toughest part of the journey?
Oh boy, there have been many setbacks and hurdles along the way. The hardest thing I have had to endure in this time is the breakdown of my marriage in 2017. We had a little boy together and it was very hard to go through all of that while trying to run my business and look after my son. All the while staying present online and having to motivate people, it was so hard and has taken me a long time to be ok with where things are at. Being a single mum is hard, and I was ashamed that people would judge me for what happened. But in hindsight, it has been the best thing, as not only am I stronger for it, but people have more respect for me for what I have been through and overcome. Life is not all roses all of the time and I feel that with social media the way it is today, we get so wrapped up in thinking that we have to be perfect in all areas of our life, whereas in reality life is challenging. But with challenges comes growth and strength, if you can learn from your mistakes and live your best life true to your values, you are doing a great job!
 
Did you always know this would be your career?
To be honest, no I didn't. I knew I loved fitness and being active but didn't know how that could be my career. I feel very blessed today that I get to live the life that I do and get to help and motivate people to be their best most healthiest selves.
What did you do before this?
I mentioned above that I was a dental nurse. It was a job that paid the bills but I didn't enjoy it. I was able to travel the world while doing it though as I left NZ in 2000 to head to America and then lived in London for four years.
What top 3 things contribute to the success of your business?
Persistence, you have to persist as it is not easy starting a business and it can be very expensive as well.

Belief, the belief that you can do it.

Taking chances, you really need to back yourself and just go for it. Fear is a huge block for people when it comes to business but if you don't try things, how do you know?!
What inspires you the most to do what you do?
The results that I get from my clients, and that is not just the weight that they lose, it is the emotional and mental blocks that they overcome. I love nothing more than seeing my clients thrive and gain confidence in themselves. It really sets my soul on fire to know that I am supporting and guiding women to become their best most vibrant selves.
What advice would you give your 18 year old self?
Not to rush or force things, especially relationships. To not worry what other people think or say about you and to love yourself with your whole heart. Know that you are enough and that you are loved and supported, you are beautiful and you are enough!
Have you had a mentor or someone who has inspired you?
I have had a lot of mentors and business coaches along the way. You really can't build a business on your own. I work very well when I am being supported and told what to do. I currently work with an intuitive healer/mentor Kristen Date and she is wonderful. She helps me work through my blocks and my fears as well as my business, it has been great to have someone support me in this way and has definitely propelled me forward.
What is your go to breakfast?
I love having smoothies and I also love Hummingbird porridge. What I love about the porridge is that it is so quick and easy to make, not only that - it tastes AMAZING!
Do you have any nutritional advice you swear by?
Just eat real food and try not to overthink it. I live by the 80/20 rule, so through the week I eat healthy and on the weekends I might splurge if I feel like it without the guilt.
If you could have breakfast with any 5 people who would they be – dead or alive?
Oprah Winfrey, Will Smith, Paige Hathaway, Paul Walker, Dwayne Johnson (The Rock).
Do you have any morning time saving tips for juggling a busy schedule, eating well, and staying healthy?
Try to be as organised as possible the night before, make sure that you have quick and easy go-to meals ready and have done your food shop and prep. It is a good idea to be able to train first thing in the morning as that way the excuses won't creep in throughout the day. So set your alarm and get up and get it done!
To someone who has not heard of Mind Body Overhaul , how would you describe it?
Mind Body Overhaul is an intensive 8 week online coaching program that will change the way you look, think and feel. I am so confident in this program because I've put my heart and soul into creating it to help women to gain confidence and change their lives for the better. It is an intensive 8 week program where I coach my clients through the entire process. I educate them on nutrition, training gut health, stress management, how to overcome emotional eating and how to love themselves and establish a healthy mindset. I also customise their training and nutrition and take all of the guesswork out of it for them.
What is happening for Justine Switalla in the future?
I want to be able to help as many women as possible and keep growing my business and my brand. I plan on running retreats in the future so that I am able to connect with women in the flesh and really make an impact. I feel like I am just getting started and that it the exciting part as there is so much that I want to achieve and I know that with the right support around me that anything is possible.