HOW SUNDAY PLANNING CAN BRING A WEEK OF CONTENT
ABOUT THE AUTHOR
Lou,    
Hummingbird Naturopath
Category:

Lifestyle & Nutrition
The saying goes, "A Sunday well spent brings a week of content" and I couldn't agree more! So many people have a love/hate relationship with Sunday – they enjoy the fact that it's still the weekend but also dread that Monday (and the inevitable work week) is creeping up. The antidote to this? Spend a little time on Sunday planning your week ahead, and you will reap the benefits of an organised mind and an even more organised life. Time really is our most valuable commodity, and time management and planning is the secret to unlocking the most out of our days so that you can spend your time doing what you really want!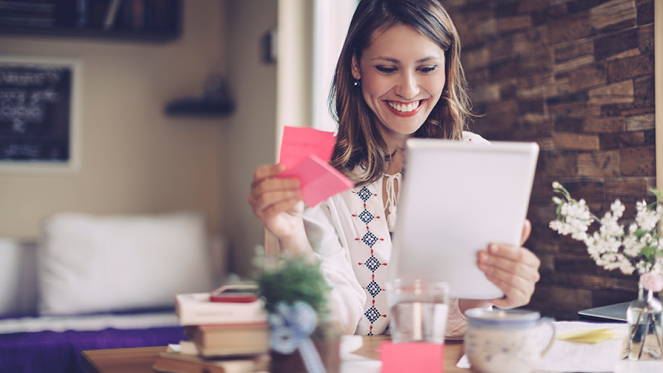 Consistency is Key
Wherever you do decide to do your weekly planning, make sure it's recorded consistently all in the same place. You may love scribbling in a good diary, or you may like using an online calender like Google Calender, or iCalender (which can be accessible on your phone or your computer). Wherever you do decide to do your planning, stick with that method so that all your planning is in the one place. This makes it easier to reflect on the previous week of planning (and bring across what still needs to be achieved) but also means scheduling in tasks and activities becomes easier and more streamlined. The secret to successfully turning this planning into action? Actually schedule those tasks and appointments in your diary or planning system, set realistic timeframes and stick to them. You see, if those tasks and appointments aren't scheduled in your diary, they really don't really exist, which means they won't get done (so maybe you could start by scheduling Sunday Planning into your diary?).
Meal Plan Like a Maniac
Meal planning and preparation saves you time and money and we could all use more of both of those! It also means you are more likely to make healthier food choices when you are feeling busy and time poor during the week. Now, this planning doesn't need to take long and won't take up too much of your Sunday I promise. Start by choosing your main meals for the week. You might like to feature an ingredient for each main meal (I usually find that choosing the protein component that I want to use, helps me build the meal around it). Then write a list of what you need. Don't forget to check your fridge before you go to the supermarket so you don't double up on ingredients. This is also a great opportunity to clean your fridge and toss out any out of date foods. The end result of this meal planning? A streamlined supermarket visit with no aimless wandering through the aisles, plus much less chance of those random ingredients (or waaaaaay too much chocolate) ending up in your trolley.
Clear Your Space and Clear your Head
Making space on Sundays to clear your head and your space is a really effective way to reset and prepare for your week ahead. Spend some time reflecting on the week that was (there is always something to learn) and you can then look forward to the week ahead (and get excited about what is to come). I really love using the Australian Bush Flower Essence Space Clearing Spray on Sundays, to clear my home space whilst I also work on creating some intentions for the week. You might also like to use this time to choose an image to guide your week ahead (maybe that holiday you are saving towards, or even that dream home you are working so hard to achieve) or even a quote or affirmation to inspire you. Never underestimate the power of intention, it can really help to steer your week in the right direction.
Time spent planning on a Sunday really can have a huge, positive and productive influence on your week. Try incorporating these easy tips I've discussed above into your Sundays, and watch your week ahead begin to work for you in ways you never dreamed of.

Like what you have read above? Visit my website www.littlealchemy.com.au for more blogs like this, or come say hello on Instagram @littlealchemy I'd love to connect with you.