About Nadia Rosa
Nadia sure is one girl boss! Creative director of Co.Creative agency and co-founder of luxury candle company Maison D'Amore, this girl knows how to take everything in her stride and slay the day ahead. We sat down with her to ask her a couple questions and have a little sticky beak into what she typically eats in a working week!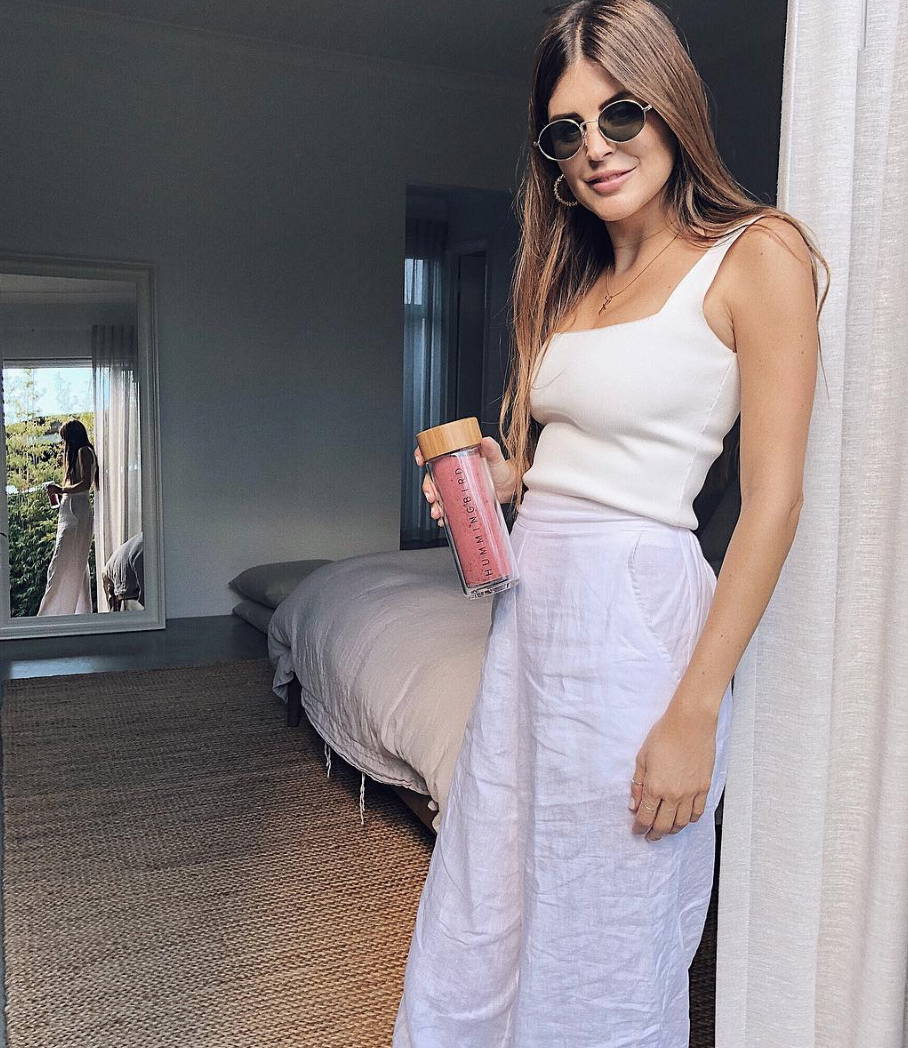 "I really try to be healthy during the week so I can indulge on the weekends. Hummingbird has helped me attend to my healthy eating habits.
 
I have absolutely become addicted to Hummingbird, not just because of its quick convenience, but because of how delicious it is. It truly is a healthy breakfast made easy. With my busy work schedule I am always on the run, I need a nutritional meal that is going to get me through a busy morning. Hummingbird porridge & blendies do just that.
 
I really love this product, I get all my daily essential vitamins and proteins in one quick step."
Talk us through your typical day on a plate (snacks and all!):
Breakfast – I always start my morning with a coffee, smoothie or Porridge from Hummingbird. (I try to have a hot water with lemon before coffee and food)
 
Mid-morning snack – I'll usually snack on fruit mid-morning.

Lunch – Lunchtime I usually have a salad with chicken (protein) or brown rice. In winter I'll have soup that I have prepared for the week.

Afternoon snack - I'll snack on nuts or I'll have a healthy vegetable juice in the afternoon or protein shake.

Dinner – Grilled chicken with some veggies & brown rice.

Dessert– Dark chocolate

Is there anything that you just don't eat?
Not really, I'm not a fussy eater at all. Oysters would be the only thing I don't love.

What's your ultimate "guilty pleasure" treat?
Chocolate, I have a sweet tooth. If it's not chocolate its ice-cream. I try to have dark chocolate when I can.

Which foods do you find best support your energy levels and active life and which ones slow you down?
Wheat and dairy don't agree with my body at all. I need an anti-inflammatory diet so as soon as I have these two products they instantly slow me down and bloat me.

Do you have any tips around eating well while on the go?
If I don't eat properly during the day I tend to snack on unhealthy foods because I need a quick fix. Having something quick and healthy like a Hummingbird porridge or smoothie to start my day is perfect to keep me in line for the rest of the day.

If we were to open your pantry right now, what three items are we guaranteed to find?
Hummingbird Porridge, corn chips, nuts, endless amounts of herbal tea.